PROTOTYPE ONE.
BE HEARD, BE COUNTED.
In the IDEATION phase of the Design Sprint we arrived at 18 different ideas for engaging young people in Our Census. When we voted to develop the RISE platform the BE HEARD, BE COUNTED idea was the runner up in the vote. The Design Sprint process allows for…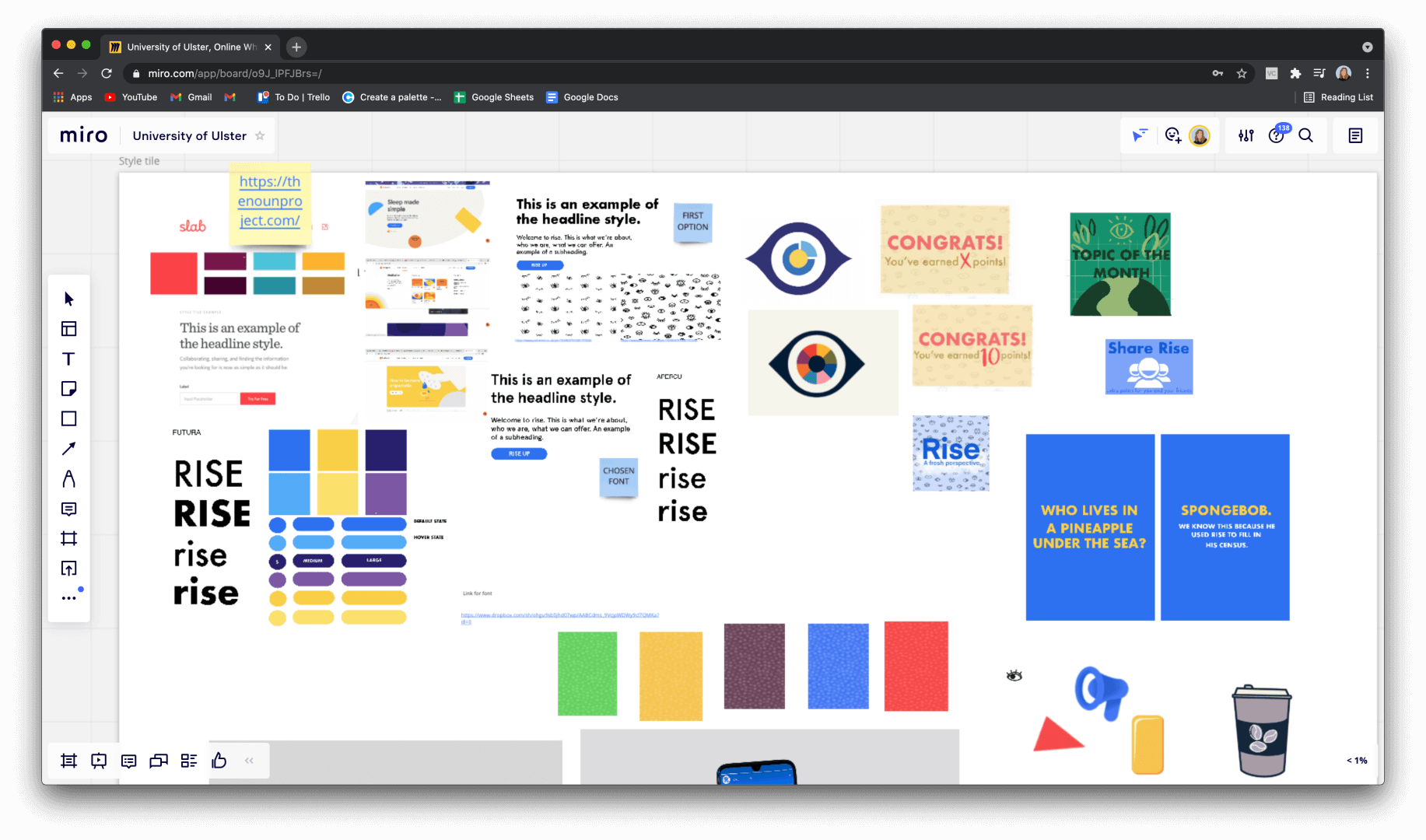 Their final prototype shows a user journey that imagines initial engagement on Instagram. The initial screen asks a pop culture reference about something measured by the Census. The second screen answers it and introduces the idea of 'RISE'. The third screen explains what RISE is and offers a link to engage with the website.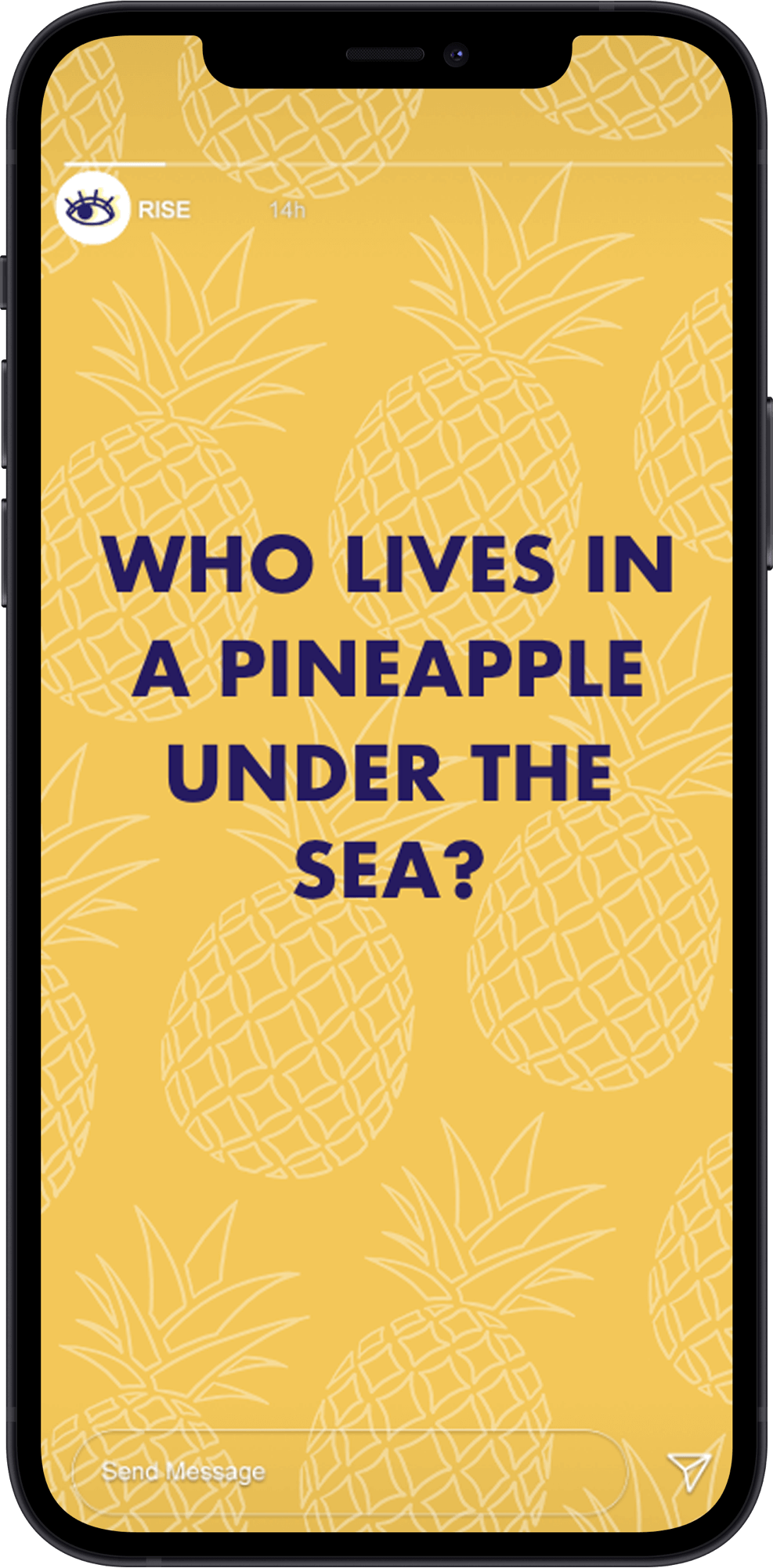 In building out the prototype the team discussed the idea of RISE as an app, but decided against that idea because of barriers to engagement such as having to go to the App store or running out of space to hold another app on your phone. They decided they wanted the user to go straight from the Instagram ads to the mobile website.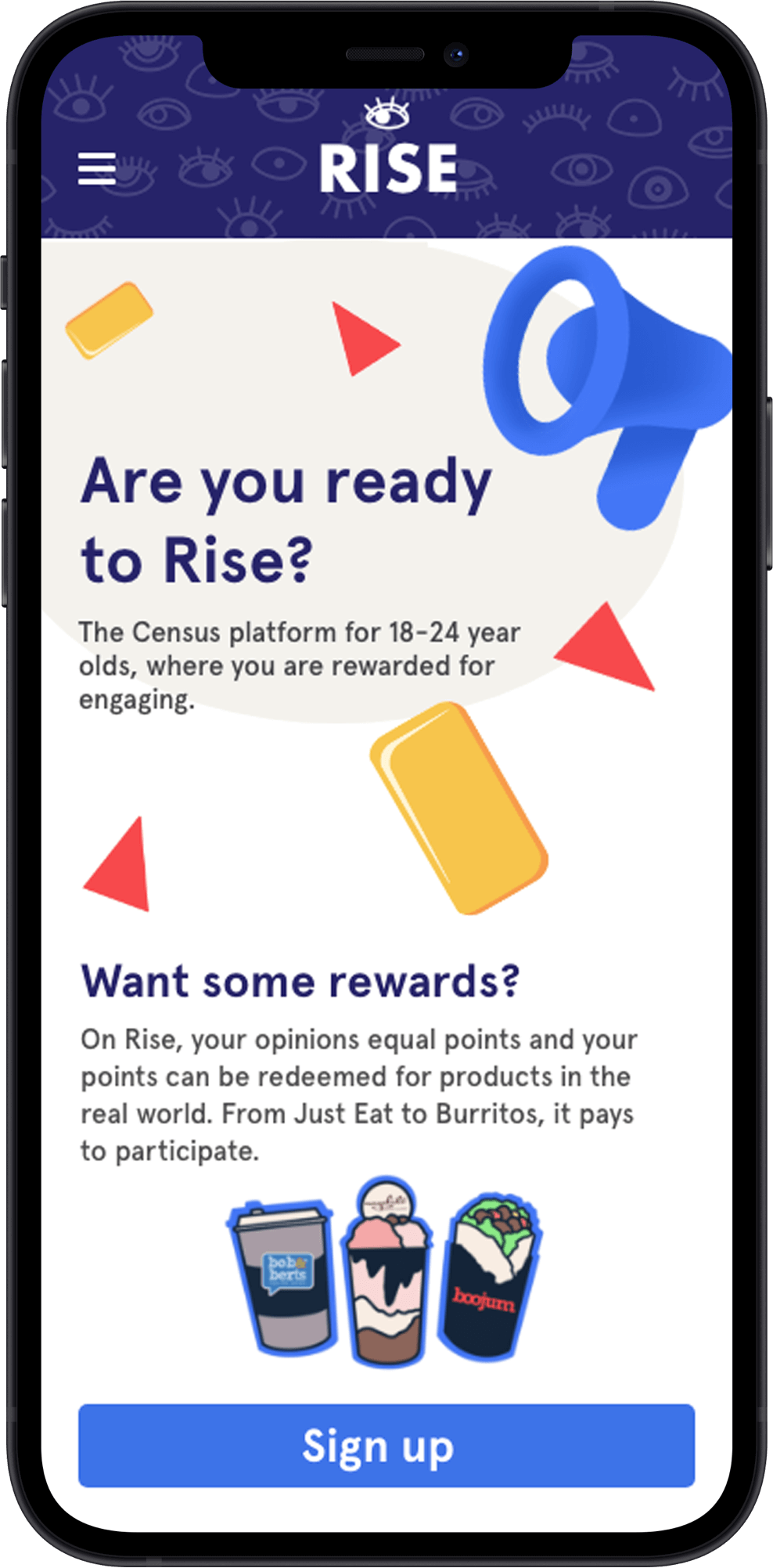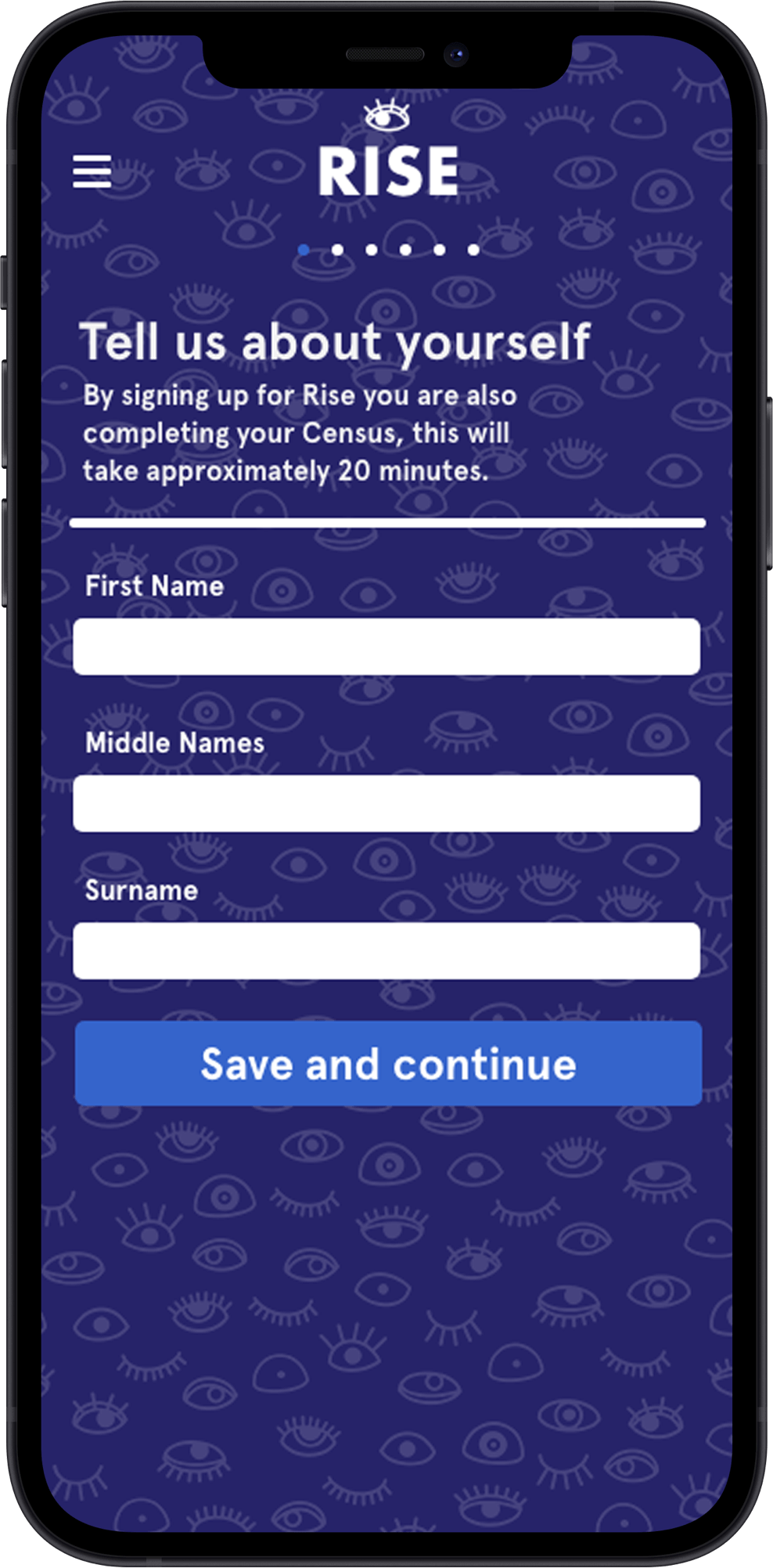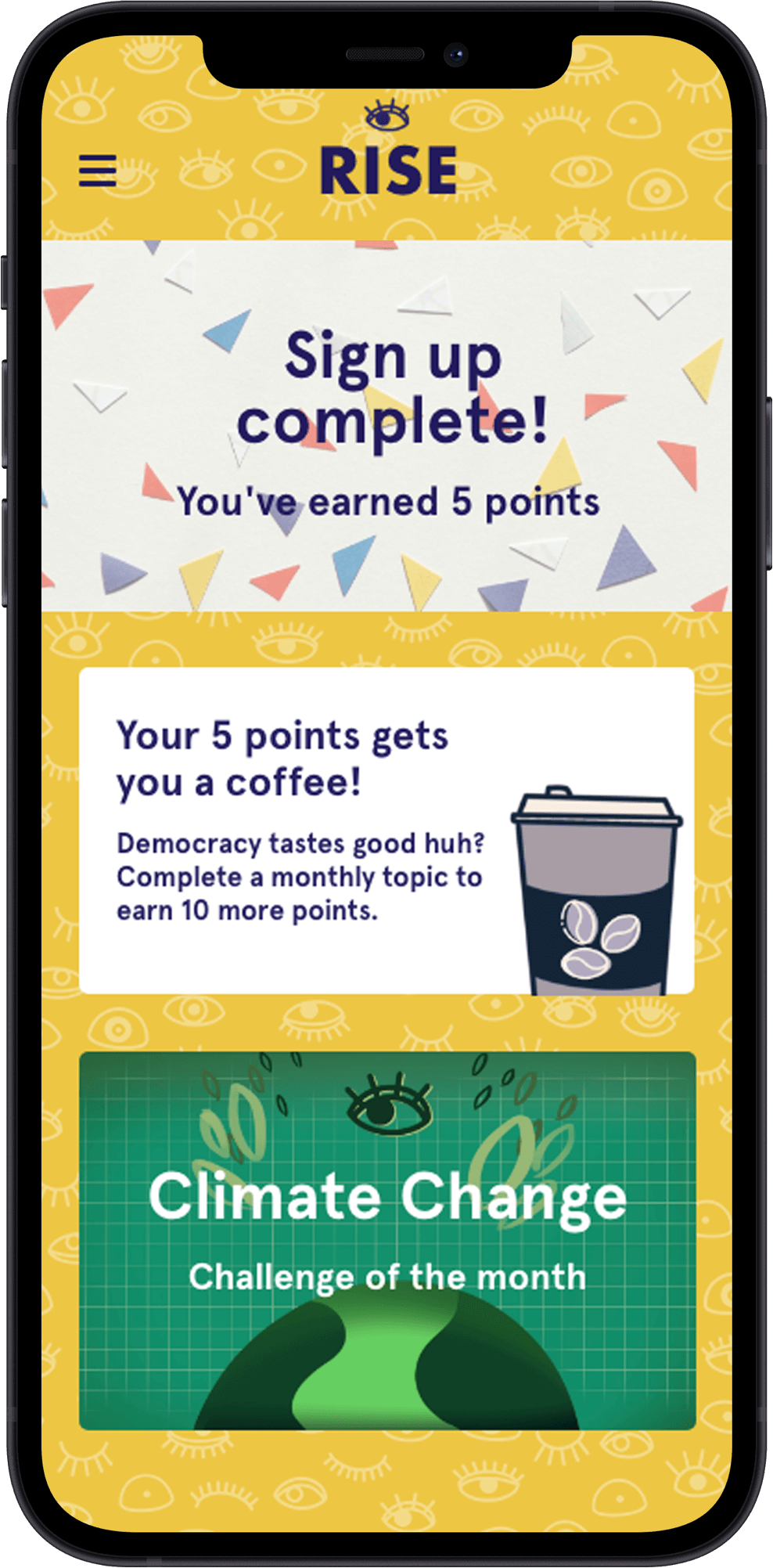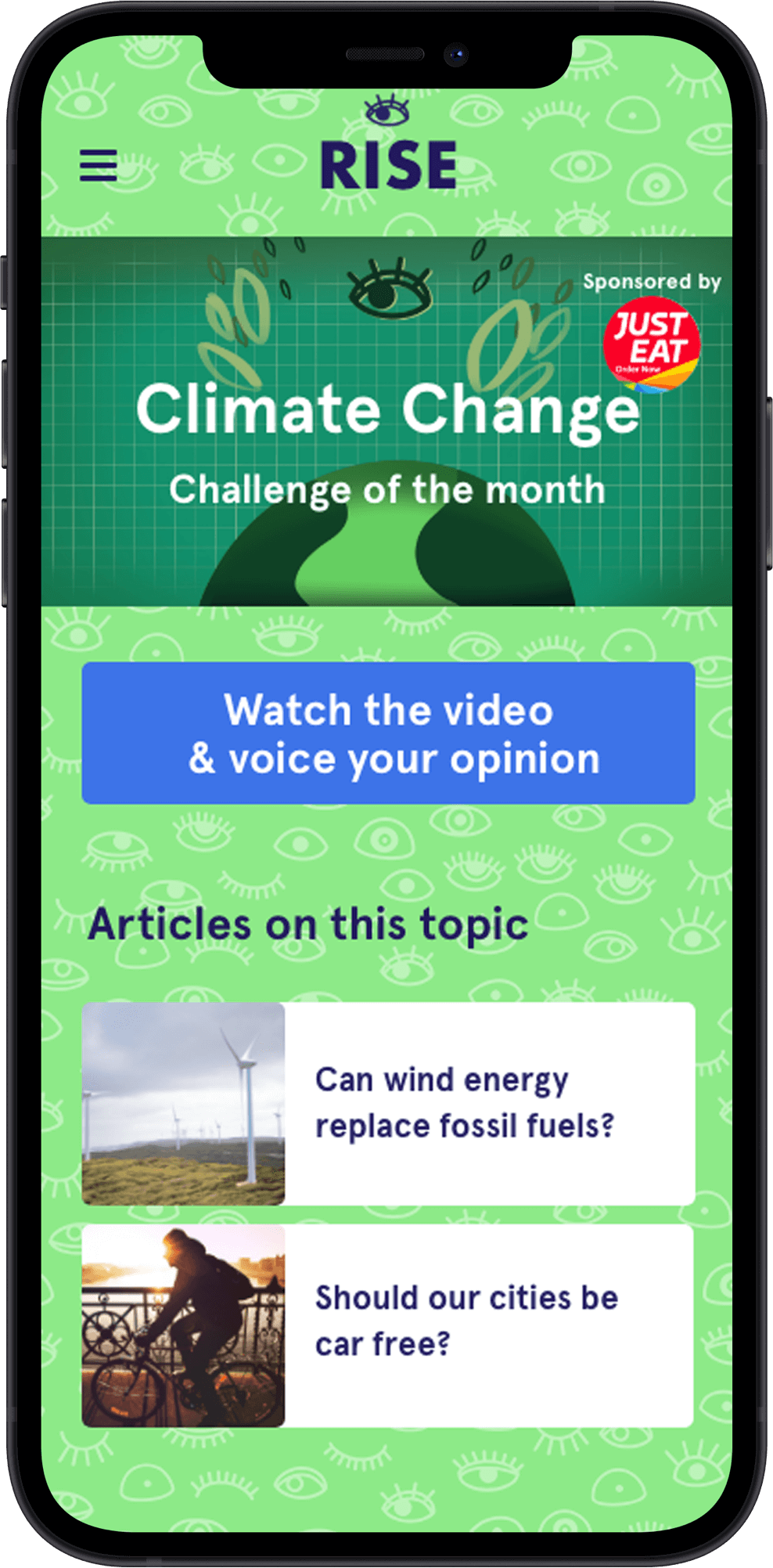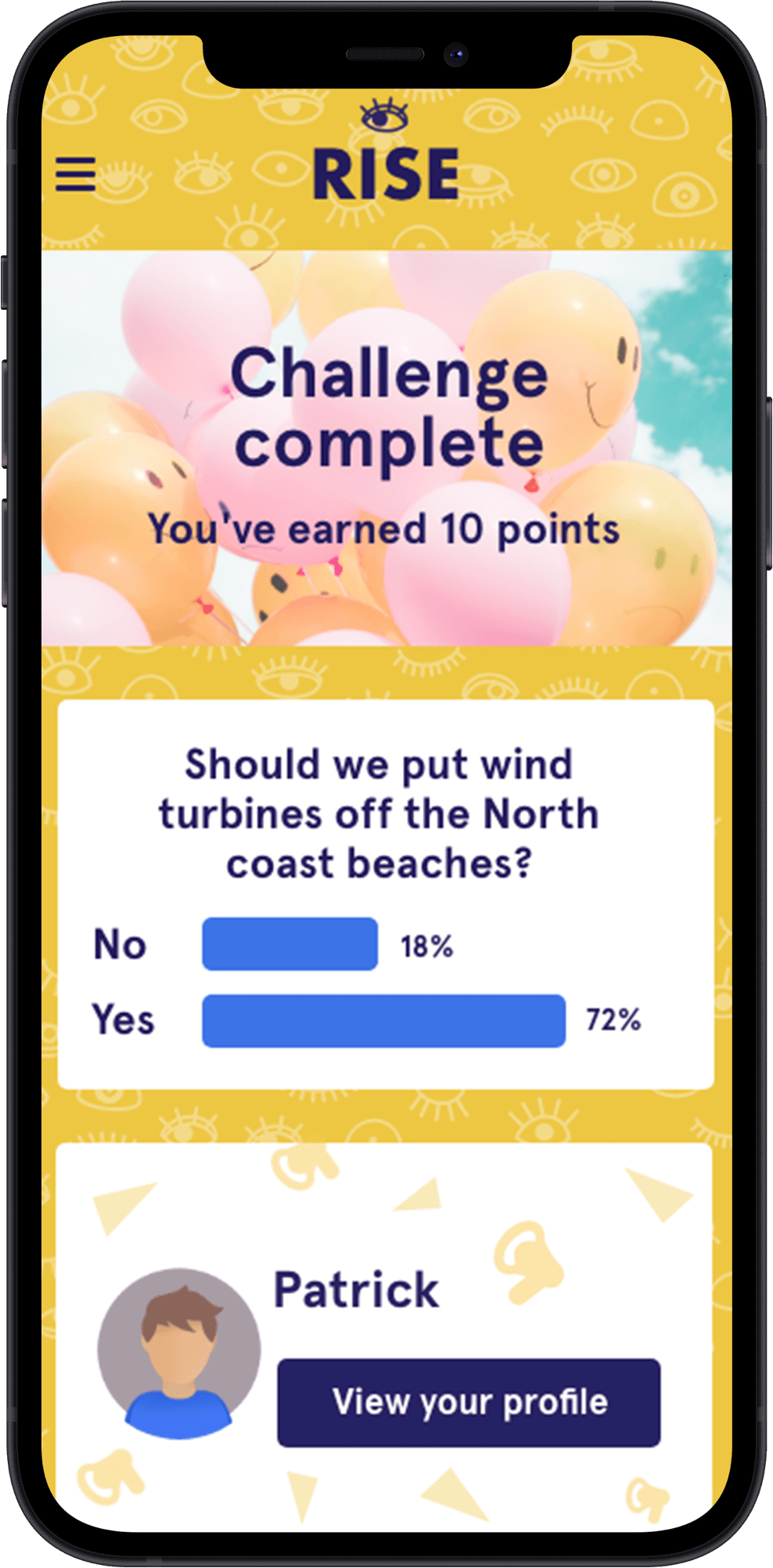 18-24 year olds Co-Designing Their Census Interface