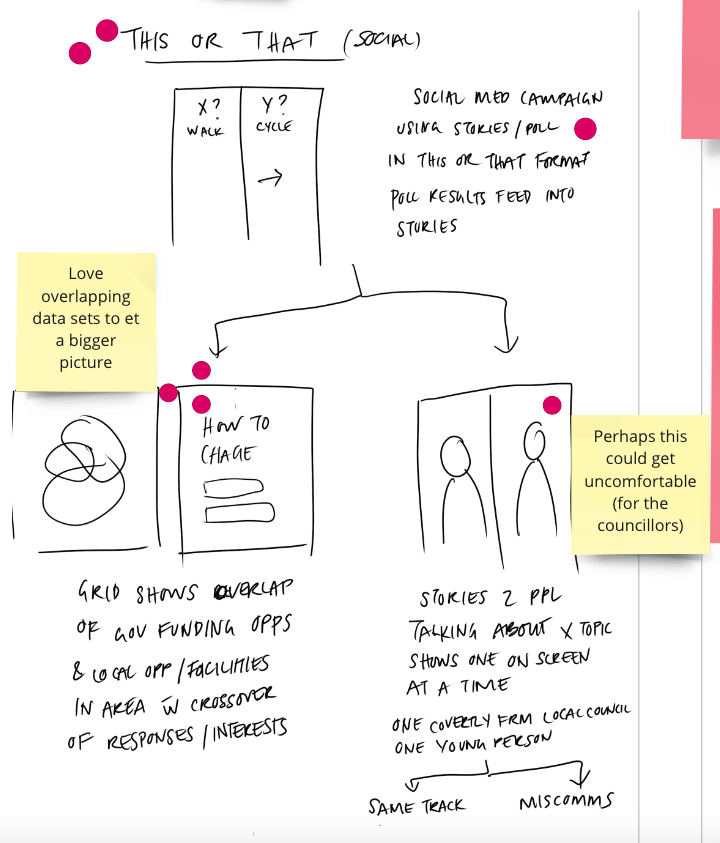 The participants voted on the parts of ideas they liked best using the pink dots (see screenshot) and then voted on the idea they would like to prototype using the green dots. There were two clear preferences to move forward with. The most popular idea called 'Rise' was a digital idea with elements of a 'rolling census' mixed with participation through a mobile interface. The second most popular idea was a pavement installation idea that engaged users in census data using street art.
We provided the young people with a breakdown of the online Census form and asked them to write up questions or issues arising from it.
The team decided to build out a prototype of the Rise idea and to develop an experiential storyboard of the street art idea.